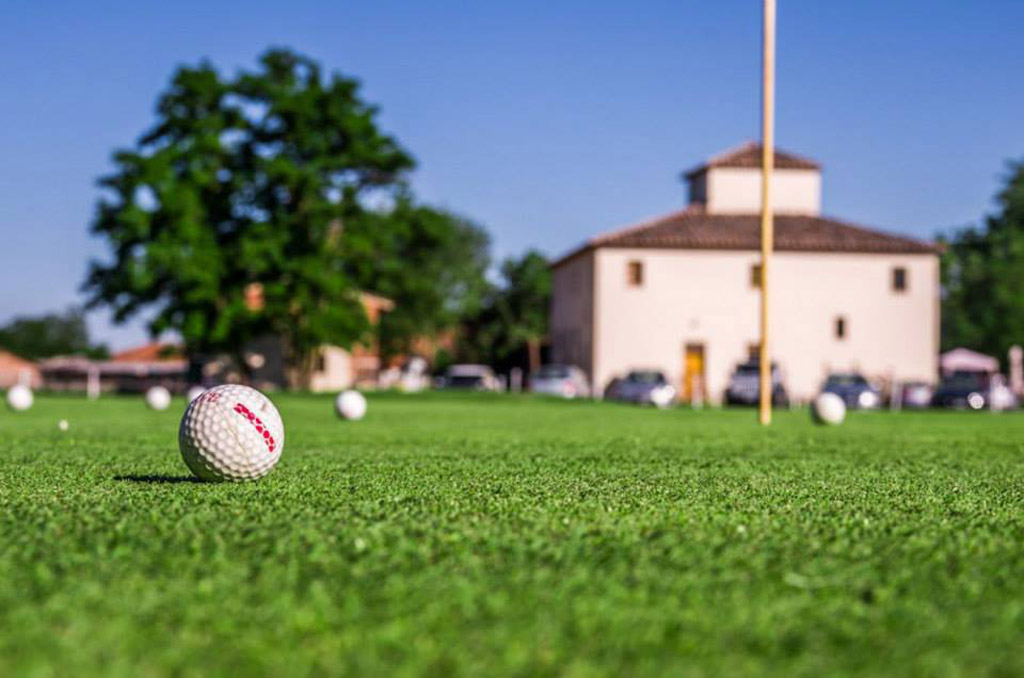 TUSCANY GOLF CLUBS AND LESSONS
For all of you golf lovers, or for those who'd like to learn the sport by taking a few lessons, you can take advantage of some great golfing while enjoying the natural beauty of Tuscany.
In this area there are several golf clubs close to our farm that you can easily frequent during your stay at La Bruciata:


Golf Club Valdichiana
is located in Bettolle in the village of Esse Secco just 25 minutes from La Bruciata. It's a structure equipped with a driving range where you can train year round under the guidance and supervision of Federation Masters. At Golf Club Valdichiana you will find all the equipment you need to play the 9-hole course (par 34, 2643 meters/ 2881 yards). It's situated near the large Valdichiana Outlet Village, where your partner can spend some enjoyable time shopping if not a golf lover like you!


Golf Club Lamborghini
created by Ferruccio Lamborghini, the Golf Club is located near Lake Trasimeno and has 9 holes (par 36, 2860 meters/ 3128 yards) spread over 45 acres of land. This course will satisfy even the most demanding golfers, given the presence of its white sand bunkers. The Lamborghini Golf Club also features a driving range complete with a lighted putting green and pitching green where you can take classes at the School of Golf, as well as a modern and inviting club house to spend relaxing moments.


Golf Club Perugia
located 6 km from the historic center of Perugia, is characterized by a gently undulating course with a par 71 and 18 holes. The Perugia Golf Club has a driving range inside a wood structure, where you can work out or take lessons at the Golf School of Perugia. The Club House was created from an old lime kiln dating back to 1921 where you can still admire its towers.