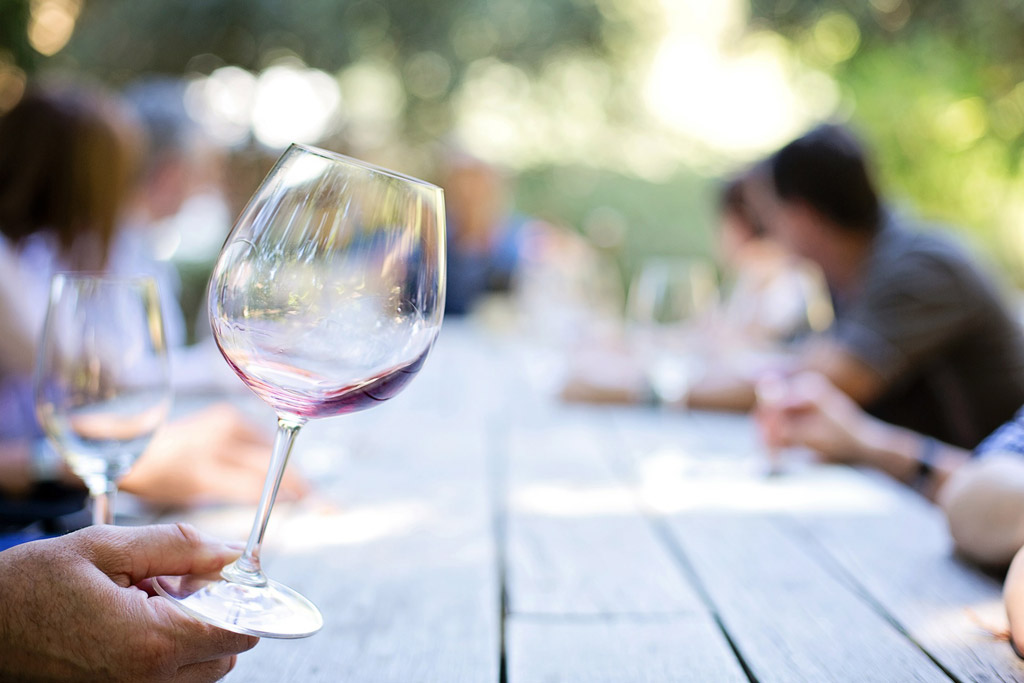 WINE TASTING MONTEPULCIANO AND MONTALCINO
This part of ​​Tuscany is famous throughout the world for its excellent food and wine, most particularly the wine produced in the towns of Montepulciano and Montalcino, where renowned wineries organize wine tastings and guided wine tours to introduce their products.
Among the most famous wines of this region are the Vino Nobile di Montepulciano and Brunello di Montalcino. Both of these excellent wines are obtained from the Sangiovese grape. Because we know our territory well, we can suggest wonderful wine tastings in wineries run by both small and large producers.

As you explore the countryside around Montepulciano you will find majestic wineries whose vineyards cover hundreds of acres and are known worldwide for their history and for their bond with the land. Here tradition meets innovation with the goal always being quality. Vino Nobile di Montepulciano is aged in oak barrels for two years, then sold after three years from the harvest. The town of Montepulciano has Etruscan origins has been producing wine since the Middle Ages. In fact, during a walk along the main street of the town you will encounter many ancient cellars carved out of volcanic rock. Some of these are Etruscan tombs, which have been restored and can be visited.

Not fare away in Montalcino, we can recommend a winery where you will be welcomed by a lovely family who will open their cellar doors to allow you to discover the secrets of their wine, their history and their traditions. In the vineyards of this family business, the Sangiovese Grosso grape used to produce Brunello and Rosso di Montalcino is dominant, but you will also see vineyards of Cabernet Sauvignon and Merlot from which they produce an IGT Toscana wine. Let us know if you are interested in a guided wine tour. This lovely family offers tastings of their excellent Brunello wine, which is aged in oak barrels for at least two years, in the bottle for 12 months, then put on sale no sooner than five years from the harvest.

The quality of wines like Vino Nobile di Montepulciano and Brunello di Montalcino is born from the meticulous work of dedicated people caring for the grapes and the land-pruning, choosing only the best fruit and thinning of bunches to achieve the highest quality.
A visit to one of these wineries and vineyards can be an unforgettable experience.
Contact us for more information.