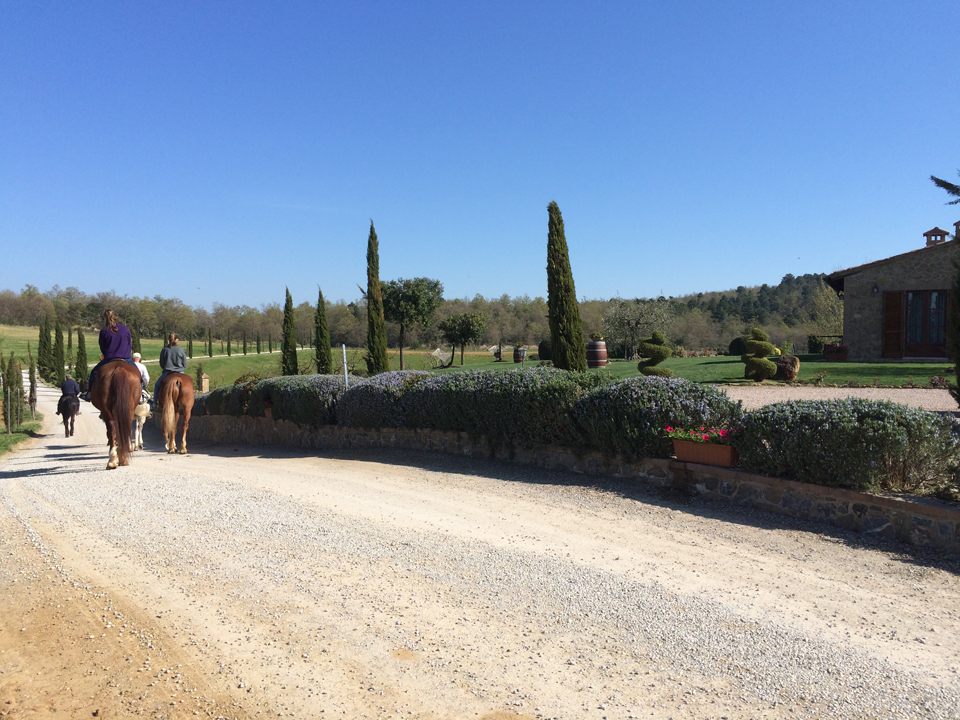 HORSEBACK RIDING THROUGH THE COUNTRYSIDE OF TUSCANY
Visiting small villages, rich in art and history, can be a thrilling experience when accompanied by a horseback ride among the picturesque landscapes of Tuscany.
We will suggest riding stables where experienced people, who are passionate about their horses, are available to organize personalized lessons for both experts and beginners. Anyone can go riding, not only to learn the technical aspects of the sport, but also to understand and respect the horse. The stable is available to even the smallest child to promote the understanding of this amazing animal friend, to see what he does, how he lives, and what they can do with him.
Think about how nice it would be to spend a day in contact with nature, allowing your children to have fun riding in a cart drawn by two ponies, or to feed a small cheerful horse named Haflinger…. don't forget to bring some carrots and apples!
The stable is also happy to organize horseback rides for anyone who'd like to explore the contours of Tuscany. Many excursions await you along the paths of the Val d'Orcia, the Val di Chiana–or even starting at our farm, La Bruciata. We're on the nature trail connecting Montepulciano, Monticchiello and Pienza. The trail is suitable for walking or cycling. (link to Cycling Activities)
Whatever your age or your skill level, do not pass up an opportunity to go horseback riding in Tuscany. Everyone will find something suited to his level of preparation.
Here are some examples of routes, which can be customized depending on your experience and time constrictions:
Horseback Riding around the Stables
Excursion around the stables that are suitable for everyone (adults and children) lasting about an hour and passing near the "Pine Sunset," the "Forest of the Wolf," and then a look at the "Tree of Love" and the "Grove of the Deer."
The beautiful Tuscan countryside awaits you!
Horseback RidingTour – Montepulciano-Monticchiello-Pienza
Excursion lasting about two hours following the Nature Trail recommended by the Province under the rules of the RET (Network of Footpaths in Tuscany). A pedestrian and cycle route that can be also be traveled on horseback, you can start right from our farm since the trail passes in front of our property on the scenic roads in the rolling hills of the Val d'Orcia.
Horseback Riding Tour – Castiglioncello on Trinoro-Pietraporciana
Excursion of minimum two hours starting from the tiny hamlet of Castiglioncello on Trinoro, with its famous panoramic views over the Val d'Orcia and Mount Amiata. The route crosses the Nature Reserve Pietraporciana in the middle of a forest of beech trees.