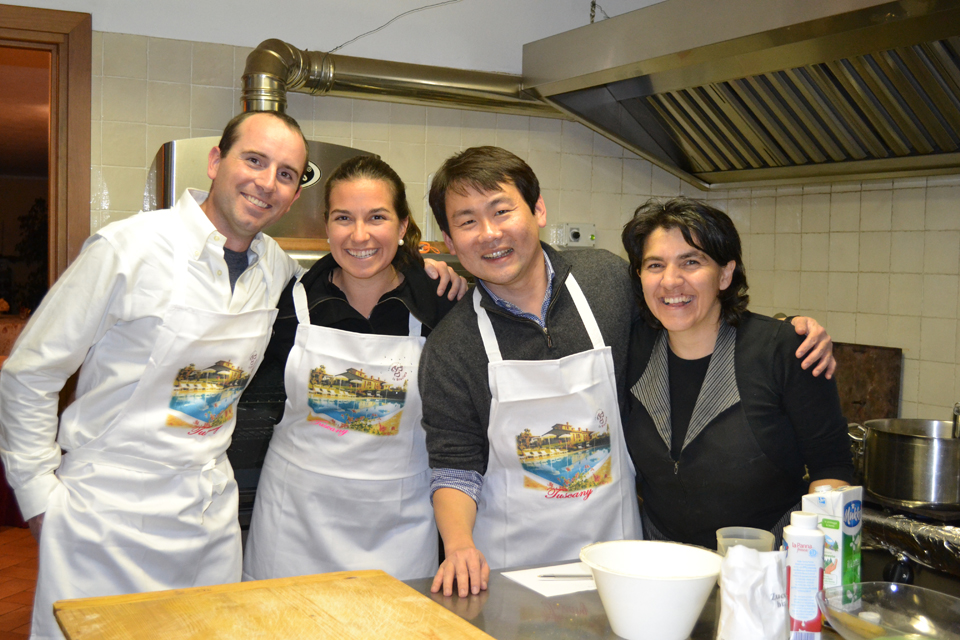 To help our clients save time while planning their Tuscan vacation, we have put together a collection of invaluable resources of the many guided tours available nearby or in the surrounding environs of Tuscany, as well as cooking courses, where you can learn to cook a typical Tuscan menu from appetizer to dessert, and ceramics or painting classes, where you let your creativity blossom.  If you want to experience the annual grape and olive harvests, or try the local Sangiovese wines, Vino Nobile di Montepulciano and Brunello di Montalcino, or visit a farm where the famous pecorino cheese is produced in an artisanal way, we have information on all of these things as well.  Everyone will find the activity that most appeals to them if they want to experience an authentically Italian, authentically Tuscan lifestyle!
Indeed Montepulciano, in addition to being a particularly convenient town due to its central location for exploring the famous sites of Tuscany, is also very welcoming thanks to its residents who do their utmost to make you love and appreciate their hospitality, from the charming shops of local craftsmen who still create their gold, copper, leather, wood or ceramics according to family traditions, to the quaint restaurants and taverns which will delight you with their typical Tuscan menu.  You can spend time on the small farms located in the beautiful surrounding countryside where people will share with you their daily activities, and you can discover the delights of authentic extra virgin olive oil while touring a local mill.  Or you can experience farm fresh products grown on our own farm during a cooking course and share the experience of creating a simple Tuscan recipe with visitors from different cultures around the world. (link to the cooking class page).
Participating in a tour that intrigues you will involve you in an authentic and special Tuscan experience that will remain forever in your heart. This is what makes Montepulciano magical.
… Discover below some of the activities that you are passionate about: