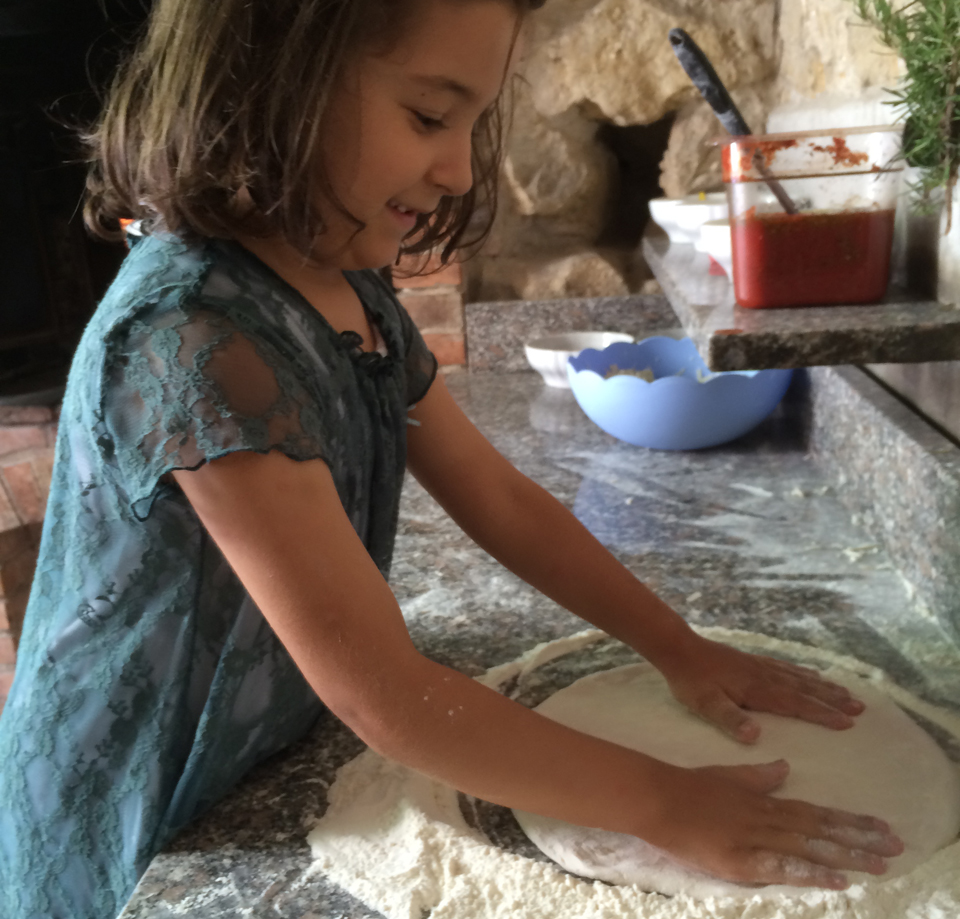 HOW TO MAKE ITALIAN PIZZA OR BREAD IN TUSCANY
A stimulating lesson designed for children, but also engaging for adults interested in learning to make real Italian pizza or homemade bread
in the way it has always been done by homemakers in this corner of Tuscany.
During your holiday at La Bruciata you can learn the secrets of our grandmothers in making traditional Italian pizza or soft Tuscan bread. This was one household chore that was enjoyed by all women, and my grandmothers liked to recount how on bread day they would use over 10 kilos of flour to knead and make enough fragrant bread to last for days. It was easy to conserve so they wouldn't waste even a crumb.
Our flour comes from a local mill that grinds the native grain of the Val d'Orcia. You will learn about the various types of flour and which is suitable for the type of bread you are making and then comes the fun part: to grab an apron and get your hands in the dough. You will knead and form your own small loaf, which you can engrave with your initial. Think of the satisfaction of being able to taste your fragrant loaf of bread once it has risen and been cooked in the oven … there is nothing more rewarding!
And then on to the creativity of making a pizza! With a rolling pin, you'll roll out the dough and add a drizzle of our farm's extra virgin olive oil and other ingredients that we collect directly from our garden. Together we will create the most famous food in Italian cuisine and you will be a part of a long and satisfying family tradition.
Working with flour is sure to stimulate the imagination of your children. Think about spending a beautiful day enjoying nature in the Val d'Orcia or in the surrounding countryside. Then after observing expanses of wheat fields, to take part in this bread making activity, to discover the ancient traditions, and to learn about the history of bread and the secrets of pizza through direct experience in the baking process. It is an exciting activity for everyone, not to be missed!